Phairify Announces Partnership with the Society for Vascular Surgery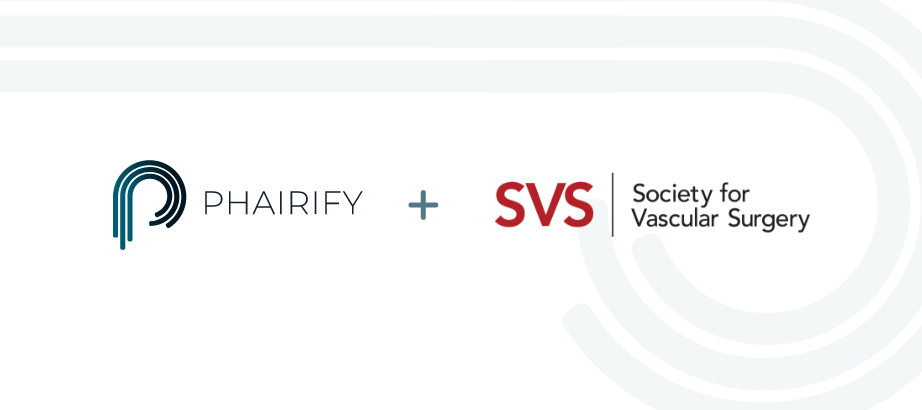 Phairify Announces Partnership with the Society for Vascular Surgery
Phairify is proud to announce the launch of a new partnership with the Society for Vascular Surgery (SVS).
The partnership will give SVS members free and unlimited access to vascular surgery-specific market intelligence through the Phairify platform, empowering them to make informed career decisions based on real compensation, productivity, and practice data. SVS members can use these data to benchmark their professional services, define the specific terms of their must-have jobs, and assess new career opportunities.
Phairify was created for physicians, by physicians with one simple goal—to bring fairness, clarity, and confidence to the market for physician professional services. We offer Phairify for free to specialty societies (like the SVS) as an essential no-cost membership benefit, enabling physicians to calculate and communicate their real value.
To learn more about partnering your society with Phairify, please visit: https://phairify.com/how-it-works/for-societies/